Seawall Repair Contractors in Greater New Orleans, Metairie, Baton Rouge, LA
Retaining wall restoration services in Louisiana
BCG Services provides affordable seawall repair that requires no demolition and produces long-lasting results.
No matter how strong a seawall appears, longterm exposure to heavy storms, rocky waves, and temperature changes have the power to weaken or damage the retaining wall. At BCG Servicessh we provide durable structural solutions that cut costs on expensive seawall repairs and can produce long-lasting results.
To schedule a service estimate on our seawall repair services or on any of our other commercial repair solutions in New Orleans, Baton Rouge, Metairie, and nearby in Louisiana, then call 1-844-790-1941 or click below!
How do seawalls stop shoreline erosion?
Signs of seawall damage:
Visible sinkholes near the wall
Joint separation or voids at the wall's edge
Cap failure or slanted walls
Cracked concrete
Rusted & exposed rods
Nearby pooling water & water damage
Seawalls were designed to protect your property or dock from coastal erosion and water damage. If your seawall or retaining wall is degraded, cracked, tilting, or worse, then it is susceptible to further damage – which puts your property's security and value at risk.
Without a functioning seawall, your building is helpless to foundation damage and other issues, such as damage to pools, decks, and additional structures.
Whether your seawall is cracked, has bowing walls, or other signs of damage, make sure to call the experts at BCG Services to provide a clean, quick, and affordable seawall repair.
A durable & affordable seawall repair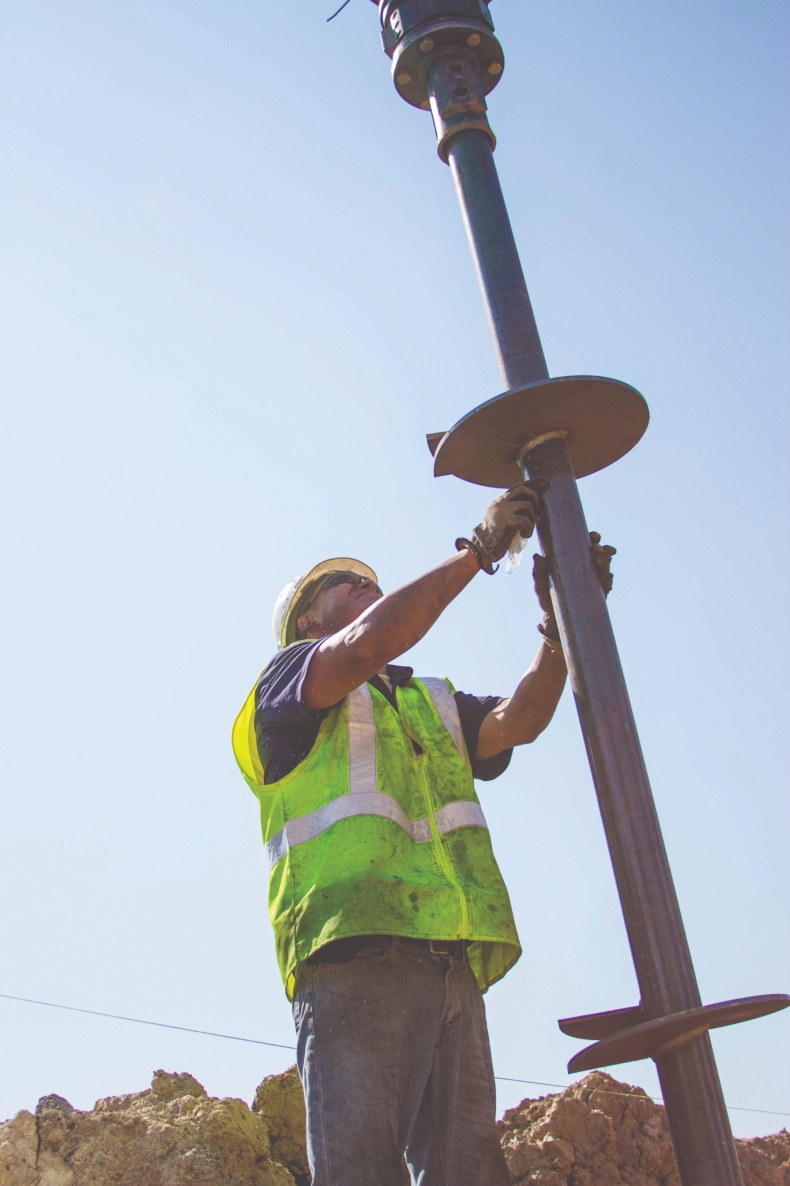 We use helical anchors to secure retaining walls quickly with long-lasting results.
Take advantage of seawall repair that requires no demolition and causes no damage to nearby structures. With BCG Services, our helical anchors quickly and affordably stabilize failing seawalls, providing durable support for years to come.
We begin by drilling a number of holes to accommodate the helical seawall anchors. Next, helical tie-backs are driven landward and extension shafts are installed into load-bearing soils. A secure beam is then attached to the anchor rod to reinforce the seawall.
Helical marine anchors may be used to repair masonry seawalls, steel sheet pile, boardwalks, boat docks, and bulkheads.
Benefits of helical seawall anchors:
No demolition & reduced damage to nearby structures
Can be installed all year-round
Reduced labor & equipment costs
Installed quickly & promptly tensioned
And more!
Schedule a commercial seawall repair estimate
If you need durable seawall repair services but do not want to deal with noisy and expensive excavation, then call the experts at BCG Services. Our helical seawall anchors provide a quick, tough, and long-lasting seawall repair solution that reduces costs, labor, and worry.
Restore value to your property and protect it from shoreline erosion with the seawall repair services from BCG Services. We provide estimates on retaining wall repair in New Orleans, Baton Rouge, Metairie, Kenner, Lafayette, Zachary, Marrero, Youngsville, New Iberia, Houma, and nearby in Louisiana. Call 1-844-790-1941 or click below to schedule yours today!
Looking for a price? Get a no cost, no obligation free estimate.