About BCG Services
BCG Services are the local experts for concrete leveling and foundation repair services in Louisiana, providing quality solutions for a variety of foundation problems. We can help you get the right products for your needs and ensure your home is safe, stable, and looks its best.
Our foundation repair products include foundation piers, wall anchors, and wall stabilization systems, all of which are patented and proven effective. We also use the PolyLevel® system for long lasting concrete repair services.
About the Owner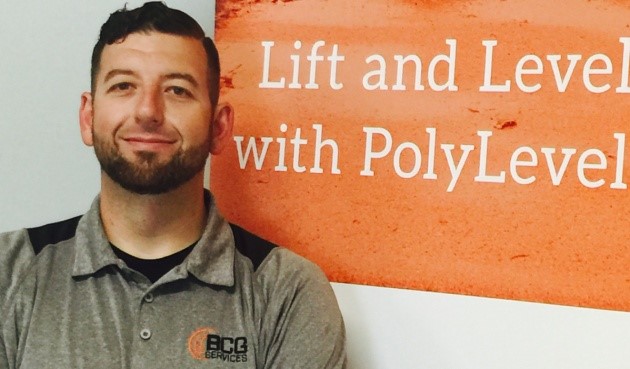 Owner Joshua Sharp
A Houma, LA native, Joshua Sharp grew up in a family oriented home with one older brother. He graduated from H. L. Bourgeois High School. In 1998 he suffered a badly broken leg that led him on a path that would take 7.5 years to overcome after many complications and setbacks. Throughout that time Josh learned how to handle adversity and roll with the punches of life, all while helping his brother build an Oil and Gas business, Trinity Tool Rentals, which started in 1999. Josh never let his injury hinder his passion or drive to be successful, and in 2004 his brother bought a motorcycle dealership that was struggling to stay afloat. Joshua, his brother (Harvey) and the team they built have turned that once struggling business, Performance Powersports of Houma, into one of the Gulf Coast's most successful motorcycle & ATV dealerships.
With a passion for customer service, Joshua has been in sales and service his whole career. In 2006 Joshua decided that his quality of life would be better if he amputated his right leg and got a prosthesis. This was one of his best decisions. In 2009 Joshua moved to Lafayette, LA to manage a new location for Trinity Tool Rentals. His customer oriented style of management/sales quickly translated into becoming the first choice rental company for the Lafayette Oil and Gas Wireline industry.
In January 2015, Joshua stumbled upon a Polylevel® video that really piqued his interest. He and his brother opened BCG Services to bring to Louisiana residents and business owners an economical solution to help increase their quality of life by providing a cutting edge proven product to help get their homes and businesses exterior concrete back in good condition. Since co-founding BCG Services, Joshua has helped many businesses and homeowners achieve satisfaction and peace of mind by providing them with proven solutions to help get their properties back in good standings. He understands the customer is the most important part of this equation and that a happy, satisfied customer brings more value to this company than anything.
Joshua is also a musician and has recorded two records, his band; Elyseeum can be heard on iTunes, Spotify, and YouTube. The band has worked with other bands as a promoter. One of his favorite past times is fishing. He also has a passion for cooking and loves to entertain & feed his family and friends. He is an active member of Metrolife Church in Lafayette, LA, where he is the sound engineer.
The Benefits of a Supportworks Dealer
At BCG Services, we're proud to be a part of the international Supportworks network. This network of elite foundation repair companies provides us with industry leading products and training, ensuring that we provide the best possible solutions for your home.
Our Community Involvement
At BCG Services, we recognize the importance of giving back to our community. We have been honored in the past to work with local churches, sponsor local sports, and work with St. Jude's Children's Hospital. We are proud of what we've been able to accomplish, and we look forward to future opportunities to give back.
Looking for a price? Get a no cost, no obligation free estimate.